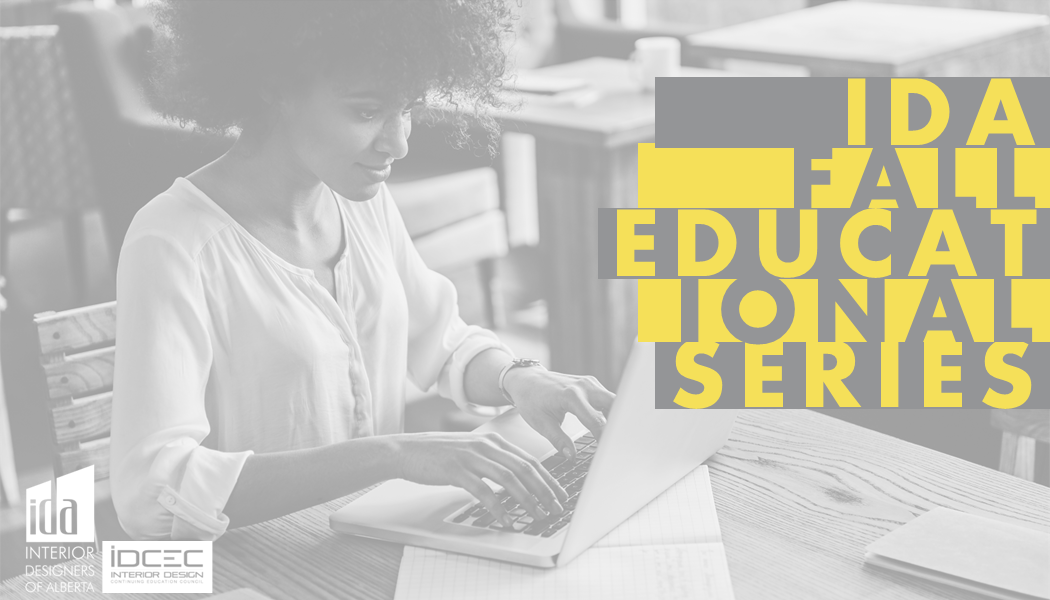 Thursday Sep 16 2021
Wednesday Oct 20 2021
Wednesday Nov 10 2021
IDA is proud to host a fall educational series on business best practice
Members | $60.00 per session | $160.00 for the series
Non-Member | $85.00 per session | $235.00 for the series
September 16, 2021 | 12:00 – 14:00 | Professional Practice Risks
Interior designers face contractual risks, including design errors, subcontractor disputes, contract issues, injury and damage claims, and more. Adequate and appropriate insurance coverage is an essential part of a risk-prevention strategy.
This session will:
- describe key claims scenarios
- address the impacts of the COVID-19 pandemic where needed
- outline how Professional Liability and Commercial General Liability Insurance will respond in the event of a claim
- highlight the growing threat and repercussions of a privacy breach and why it is recommended that all Interior Design practices invest in Data Security & Privacy Breach Insurance
Presenter: Derrick Leue, President & CEO, PROLINK – Canada's Insurance Connection
October 20,2021 | 12:00 – 14:00 | Overcoming Difficult Conversations
Effective communication skills are the foundation of high-functioning leaders, successful project teams, strong client relationships, and optimal organizational performance. These skills are essential for interior designers to succeed. How we communicate when opinions differ, costs are impacted, or emotions surface, can jeopardize both the relationships and the results.
This session will address how to handle difficult conversations in the workplace, focusing on the interior design and construction industry. It will provide useful techniques to resolve issues and strengthen relationships.
Presenter: Erin Thorpe, Trainer, Keynote Speaker, Coach and Author
November 10, 2021 | 12:00 – 14:00 | Fundamentals of Specifications
The course is aimed at providing an introduction into the fundamentals of specifications and familiarity with its role in Construction Documents. The course will cover:
- Contractual relationship between drawing and specifications
- Overview of different specification writing methodology (performance and prescriptive)
- Specification development through the project phases (Outline Specification and Project Manual)
- Best practice within the industry for specification development to address different project typologies and procurement methodology
- Guidance on material selection as it relates to code compliance, performance criteria, and sustainability ?
Presenter: Stephanie Fargas, Associate and Specification Writer, DIALOG

Due to fraudulent registrations this event requires a two step registration process.
After completing your registration here you will receive a confirmation email, within 72 hours of registration, with a link to sign in to Zoom. At this point you will need to follow the steps supplied to receive your individual Zoom webinar access Link.
Please note that the name you use in your Zoom registration will be the name on your certificate of attendance.