IDA is proud to host our 2022 Fall Educational Series |
Beyond the Building Code: Accessibility and Inclusion in Interior Design
Professional Interior Designers are well versed in how to meet the Barrier-Free Design requirements that are outlined in the Building Code; but codes represent only a minimum level of compliance, in relation to individuals with primarily physical disabilities. The understanding of diversity – as it relates to culture, race, religion, age, gender and neurological development – has widened significantly in recent years.
In an era where diversity is valued and social justice initiatives are demanding inclusivity – what other elements should be considered to create the most inclusive space possible? What other organizations and documents are guiding the pursuit of the most welcoming public spaces possible? How can we as designers support these efforts and guide our clients in these efforts?
Join IDA as we explore these topics through our 2022-2023 webinar series. Part 1 (Fall 2022) seeks to bring together individuals and organizations at the leading edge who can share their diversity best practices.
September 14, 2022 | 12:00 – 14:00 | Session I – The Importance of Inclusion Through Design
October 12, 2022 | 12:00 – 14:00 | Session II – kihciy askiy Indigenous Ceremonial & Cultural Site
November 9, 2022 | 12:00 – 14:00 | Session III – Accessibility in Historical Buildings
Members | $60.00 per session | $160.00 for the series
Non-Member | $85.00 per session | $235.00 for the series
Sept 14 presenter:
SEAN CRUMP
Co Founder, Head Chair & CEO, Included By Design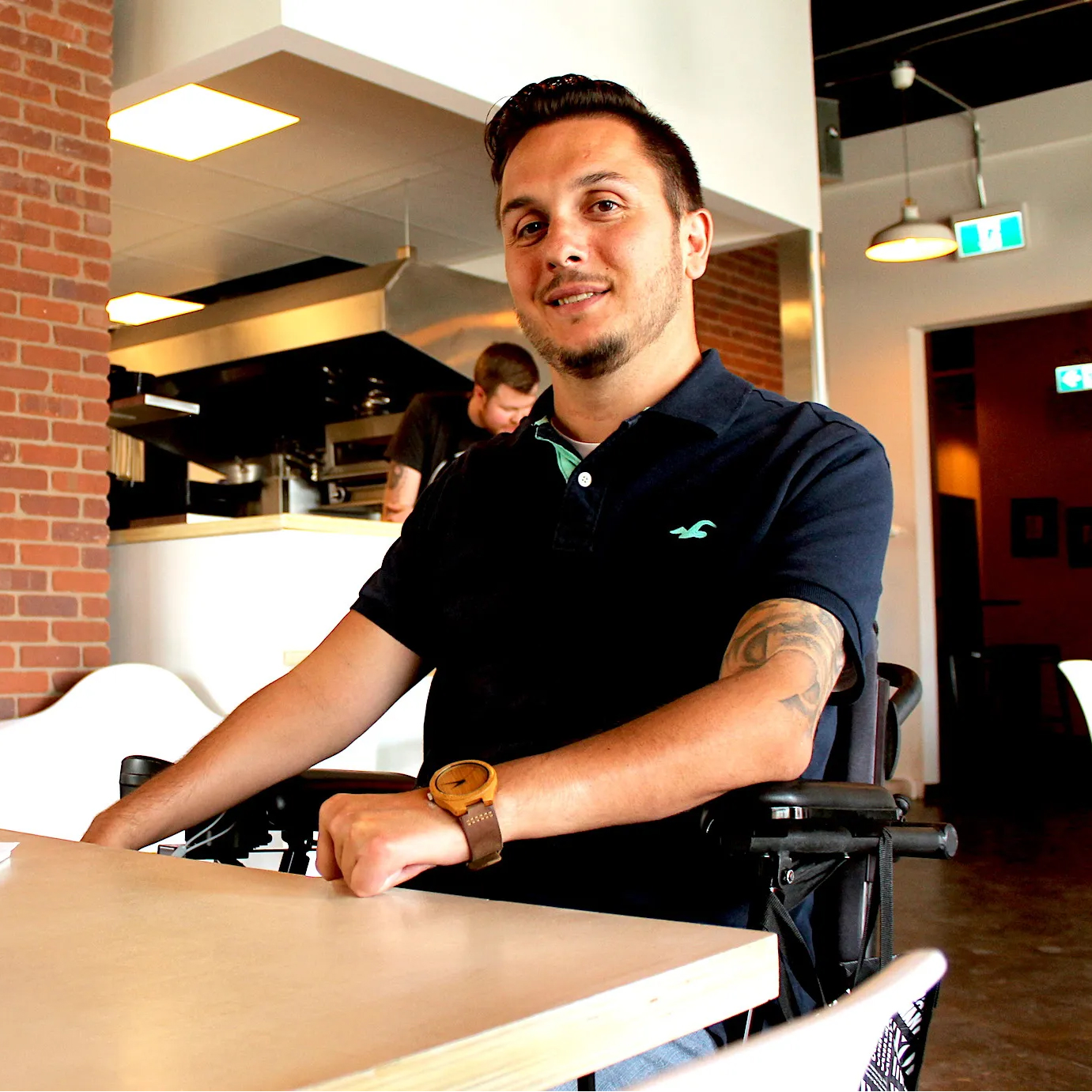 Having spent the last 13 years of his life in a wheelchair, living as a quadriplegic, Sean has experienced firsthand the immense need and lack of inclusive environments and communities. A natural problem solver, Sean began his career familiarizing himself with Universal Design standards and worked as a consultant providing accessibility audits, assessments, and consultation to architects and designers on built environments.
After recognizing a substantial gap in this industry, he chose to start his own business, specializing in consulting and certifying spaces as accessible locations. Sean has worked through select AODA training courses that include (but are not limited to); Customer Service Standard along with Integrated Accessibility Standards Regulation (IASR). He has also been trained to assess spaces based on accessibility utilizing the AODA, ADA, and CSA standards and additional UD standards found globally.
Due to fraudulent registrations this event requires a two step registration process.
After completing your registration you will receive a confirmation email, within 72 hours of registration, with a link to sign in to Zoom. At this point you will need to follow the steps supplied to receive your individual Zoom webinar access Link.
Please note that the name you use in your Zoom registration will be the name on your certificate of attendance.