Photo: MASI 2019 Winner, Special Projects | Hybrid Concept Spin Studio, Yoga Studio and Destination
Retail, Jennifer Jordan, Jennifer Jordan Interior Design, Edmonton, Alberta
Coming into June (and the fourth month of COVID protocols in Alberta), we are continuing to figure out how to do things in new ways. To this end, IDA is hosting our first-ever virtual AGM on June 10. Invitations went out in May, and we have an excellent response rate from attendees so far. It's exciting to see that our members are engaged even during this challenging time – and moreso, that there is interest in participating in new ways. We will continue to listen and incorporate your feedback into our event offering as we move forward.

While we work to prepare for our AGM, I am feeling immensely grateful for our council volunteers, and I want to take a moment to thank them profusely for their efforts and enthusiasm. On a recent Zoom council meeting, I took a moment to marvel at the 10 different faces on my screen: everyone sharing their knowledge, debating processes and working to improve our organization – and the profession as a whole. We don't always all agree, but without fail, everyone is respectful, passionate and committed. It has been such an honour to be part of this group and I look forward to continuing my presidency for another year.

Though I would love to thank each person individually, there isn't really enough space here to do so. Our updated council organizational chart will be launched at our AGM – if you cannot attend, I encourage you to check our website, after June 10, to meet our continuing and new volunteers.

We are also fortunate to be supported behind the scenes by our partners at Associations Plus. In particular, our new Executive Director Jenny Kerr has been an incredible support as we look to standardize processes and elevate the services we offer to members. As well, our Event Manager Charlene Roth-Diddams is leading the way with an innovative new approach to hosting our fall Urban Encounters events while respecting COVID protocols. (Watch for more information to come on these efforts.)
As we move into the summer, I hope you all get a chance to take a break from the stress of the world and find some peace, and an opportunity to reconnect with family and friends. If you find yourself with a little extra time, perhaps you would like to help out Alberta interior design students by becoming a juror for our Student Research Competition? Please see the information elsewhere in this newsletter and contact info@idalberta if you can help out.
Take care.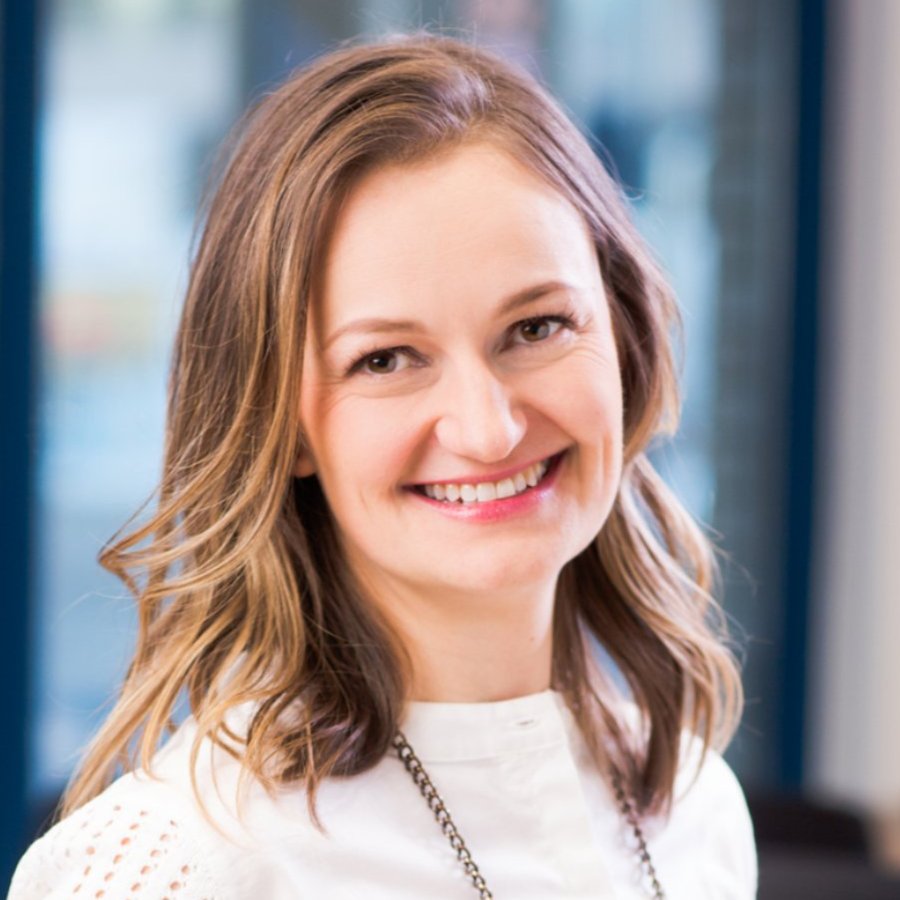 Kerri Peyton
IDA President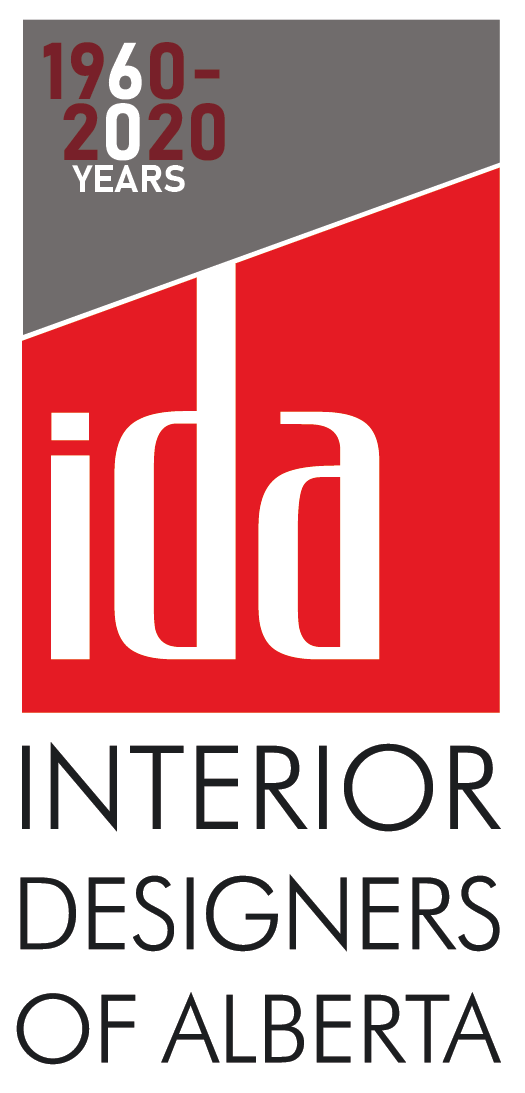 IDA AGM
June 10, 2020
12:30 pm - 2:00 pm
This year's AGM will be held in a virtual format.
Interior Designers of Alberta
2020 Student Research Competition
Post-secondary students and new graduates have been hit hard by the COVID-19 crisis. Our summer plans have taken a different direction than we were expecting, and opportunities are scarce for work opportunities. Financial uncertainty makes planning for future school years (or a transition to the work world) difficult. The interior design industry as a whole is in transition, and we are learning about the immediate and long-reaching changes caused by this pandemic.
To help Alberta Interior Design students respond to these challenges, IDA is proud to launch our 2020 Student Research Competition. Students are invited to research and write an article of approximately 1000 words which explores an issue that will impact the design profession in the post-COVID world.
Current and/or incoming 2nd, 3rd or 4th year students, or 2020 graduates are eligible to apply.
Congratulations to IDA Members
Lacey Pearn & Lisa Hering-Donnelly
on achieving their Licensed Interior Designers from the AAA!
We're looking for volunteers to help out in the below capacities. Please click on the available positions' terms of reference, where applicable, for more information.
Task Force Volunteers
Communications Volunteer | Urban Encounters Volunteer | MASI Awards Competition Volunteer
Hard Hat Party Volunteer, Edmonton | Spark Volunteer
Opportunities for Provisional Members | Intern or Provisional
Task Force Volunteers
Communications Volunteer | Urban Encounters Volunteer | MASI Awards Competition Volunteer
Hard Hat Party Volunteer, Edmonton | Spark Volunteer
Opportunities for Student Members
Task Force Volunteers
Communications Volunteer | Urban Encounters Volunteer | MASI Awards Competition Volunteer
Hard Hat Party Volunteer, Edmonton | Spark Volunteer
CIDQ Video Series to Convey the
Interior Design Profession
What Does an Interior Designer Do?
NCIDQ Certified Interior Designers
Qualified Design Professionals
The Case for Reasonable Regulation
Say hello to NeoConnect,
NeoCon's digital community hub.
Join us the full month of June.
NeoCon has brought the commercial design industry together in Chicago every June since 1969. Although we can't convene physically this year, it remains important for us to continue to conduct our businesses, share ideas, learn from one another, support the greater community and celebrate where and when possible.
On June 1 we are launching NeoConnect, a series of online resources, programming and events from NeoCon, our exhibitors, and our media and association partners, hosted on neocon.com and designed to virtually connect the NeoCon community. Mark your calendars and stay tuned for programming details!

Product launches | Product spotlights | Editorial Features
Complimentary CEU webinars Panels | Virtual Events | Podcasts
Community Blog & more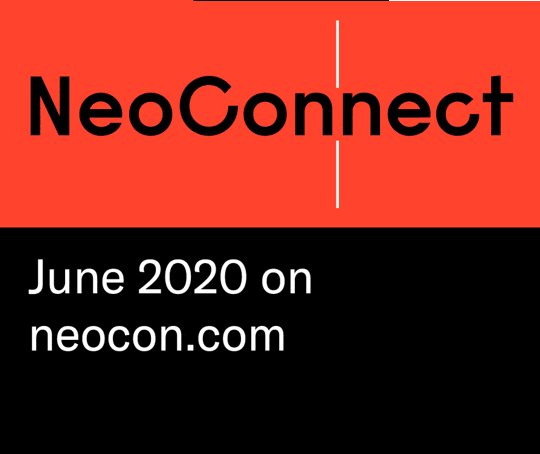 CEU Brought to you From Roppe Holding Company
IDA Member Project Feature
#idalbertainteriors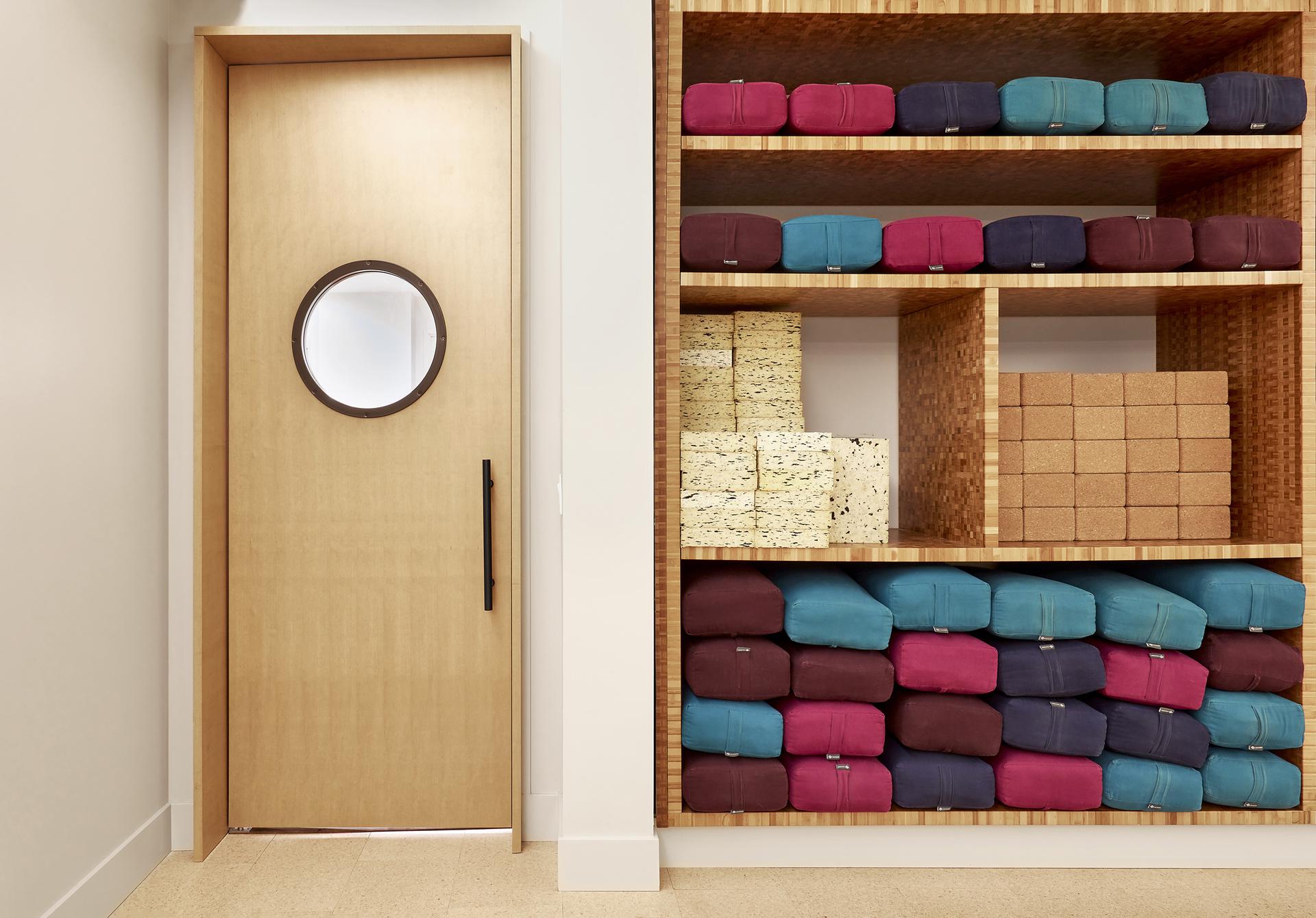 Project: Special Projects | Hybrid Concept Spin Studio, Yoga Studio and Destination Retail
Designer: Jennifer Jordan, Jennifer Jordan Interior Design
Location: Edmonton, Alberta
This first to market hybrid concept blends a Spin Studio, Yoga Studio and destination retail in a fresh, bold and crowd-drawing space. We were faced with the challenge of creating a comfortable, calm space to practice but also incorporate a compelling area to draw customers to stay, browse and shop.

One of the highlights is a built-in ottoman surrounded by a large 'tree like' fin structure anchors the ceiling space throughout the retail and check in and disperses as you enter into the studio space. The tree metaphor also reminds us of the yogic mantra "root to rise" and provides an appropriate grounding to the arrival experience." Calm tones warm woods, with pops of bold brights and prints punctuate the otherwise
neutral space to create visual interest and contrast.

Details like the custom angled solid surface reception offer a bold statement on entry and create a clear visual cue as to where to check in and how to move throughout the studio without disrupting other patrons.

We provided custom finishes, soft warm lighting and updated studio design featuring sustainable cork and bamboo flooring unique to this client and location.

The space and concept achieve a sensitive balance between calmness of yoga, hype of spin and bold functionality of the retail and amenties. The client has been catering to sold out classes since opening.
We would love to showcase the work of our members on our social media platforms. Simply use the hashtag: #idalbertainteriors for a chance to be featured. Our next feature will be in May, providing plenty of time to get those projects photographed!
Volunteer

Contact the IDA office to learn more about volunteer opportunities for members.
Meet the IDA Council

Get to know our council members and follow us on social media.
Interior Designers of Alberta
600, 900 - 6 AVENUE SW
CALGARY, AB T2P 3K2
825.222.7044