Photo: MASI 2019 Gold Recipient, Residential Renovation over $300 per square foot, Doris Martin
As we enter our 60th year, IDA is excited to partner with a new association management company. I am very pleased to introduce Associations Plus (based out of Calgary), who will be supporting our Council on a wide range of services including member coordination, event management, board governance, financial management and technological support.
Importantly, as part of the transition we have also decided to restructure our administrative function slightly, and as such, Jenny Kerr has taken on the role of IDA's new Executive Director. While the elected council of interior designers will continue to set the strategic direction for the association, we feel that designating an executive director provides much-needed consistency and support, so that our volunteer leaders can focus on being advocates rather than administrators.
We will also be working closely with Associations Plus' Event Manager Charlene Roth-Diddams, an experienced event professional who is already providing great support in preparing for Urban Encounters and the MASI awards, to come this fall.
On behalf of myself and the board, it has been a great experience working with Jenny, Charlene and their colleagues at Associations Plus so far. I would also like to thank the team at our former provider ManageWise (including Shara Tardif, Tamara Meyer, Katherine Topolniski, Candace Layne and Janis Avellana) for their hard work on behalf of IDA over the past 15 years.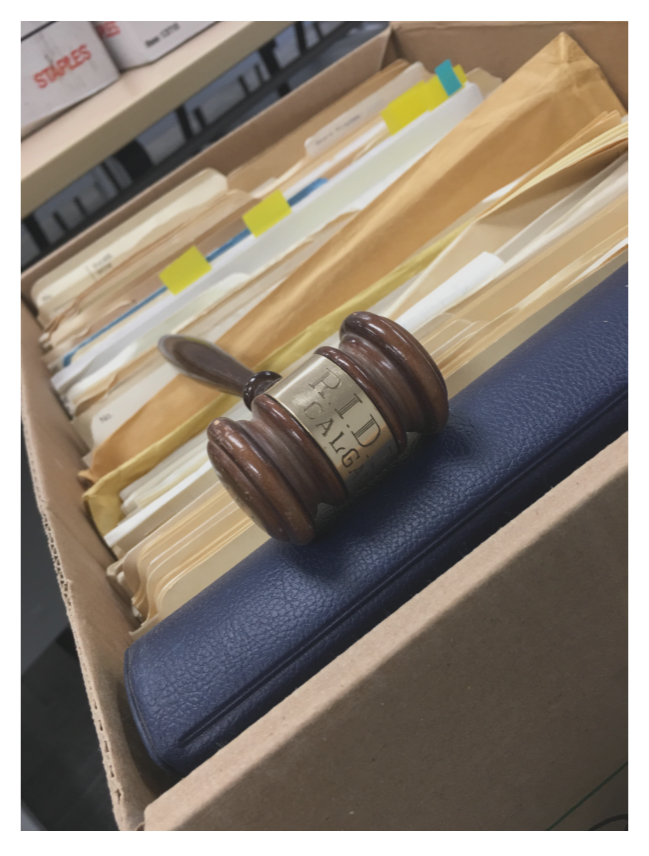 During this transition, I had the opportunity (along with our registrar Melinda Richardson and past president Cory Riley) to sort through dozens of boxes of archival records from our association, dating all the way back to our formation in 1960. We discovered many gems including early photographs, event invitations (did you know there was an annual IDA disco party at one point?) and many, many conversations between the IDA, AAA and the Alberta government.
It was a fascinating exercise, and although we haven't yet had the time to review every file in detail, I was left with one prevailing impression: members of the IDA have been working really hard, for a really long time, to ensure our qualified members have the right to practice our profession. I have heard from some people who feel perhaps these efforts haven't amounted to much; but on the contrary, I believe we are much further ahead today than when we started. Your current IDA council feels the weight of this heritage on our shoulders, and take our responsibility seriously to continue the fight to elevate our profession while building a strong community together.
If you have any questions about the management transition, please feel free to reach out to me directly at president@idalberta.ca.
Have a great month.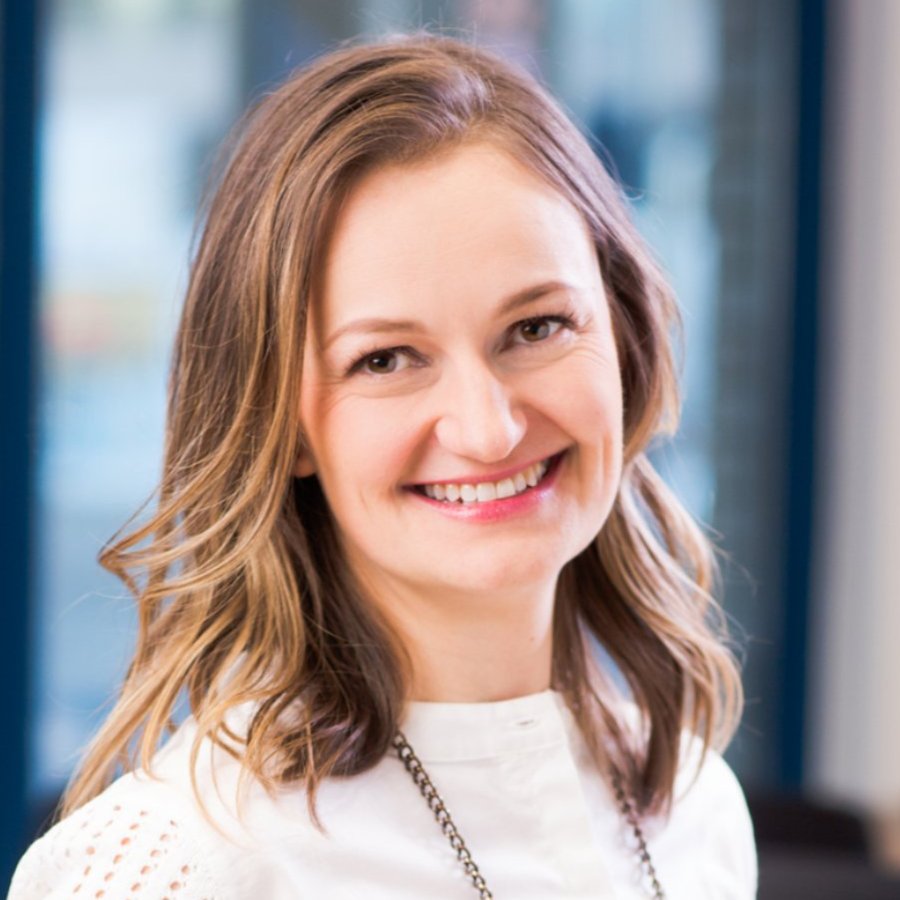 Kerri Peyton
IDA President
Profile: IDA Student Scholarship 2020 Recipient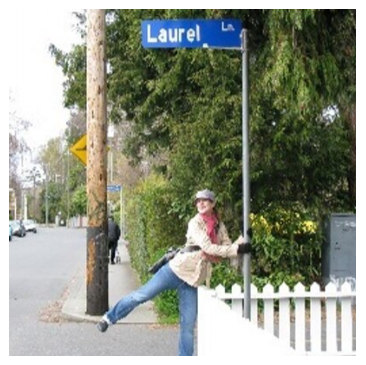 The 2020 recipient of the IDA MRU scholarship has been announced as fourth year interior design student Laurel Duurtsema!
Starting this year, council voted to expand the annual award to $1500 (from $500 in previous years), in order to reflect the commitment and cost of undertaking a four-year degree program, and to make a more significant impact on a student's financial situation.
The updated scholarship criteria indicate for the award to go to a student who has demonstrated leadership, community involvement and potential to contribute to the strengthening of the interior design profession.
We asked Laurel a few questions about her career so far; see what she had to say!
Q & A with Laurel
1. Why did you choose to become a student member of IDA?
Being a student with a family has limited my ability to attend as many events as I would have liked, but I have followed the journey through social media. I see value in the association and I look forward to remaining engaged as I move into my career.

2. What has been the most valuable element of being an IDA student member so far?
I want to thank the IDA for the scholarship. The recognition of this award has solidified my excitement for entering the field of interior design.

3. What are your plans post-graduation?
I have a lead on an opportunity through contacts I have worked hard at making over the last four years.

4. As a new intern member of the IDA, what do you think should be the priorities of the IDA?
I recently attended the NCIDQ Study Session the IDA held. Listening to other members share their experiences with the exam helped prepare me for what's to come. Creating a comfortable environment for new and old members to interact will further education and networking throughout the industry.
It is time! Time to give back and time to build up our profession. IDA is looking for Registered Interior Designers and Intern Members to get connected with each other.
Registered Interior Designers

Have you had a MENTOR who has made a significant difference in your life or career? What if that individual never stood up and volunteered to help you...Would you be where you are today?
Here's your chance to give back and 'pay it forward'. Become a MENTOR to help a Intern member with:
Career Guidance and Advice

Industry Support, Information, & Networking

Training & Education Opportunities

Goal Setting and Motivation

Act as Sponsor for their NCIDQ Work Verification Form
Encourage emerging designers who will become the future leaders of design and help shape the future of our profession.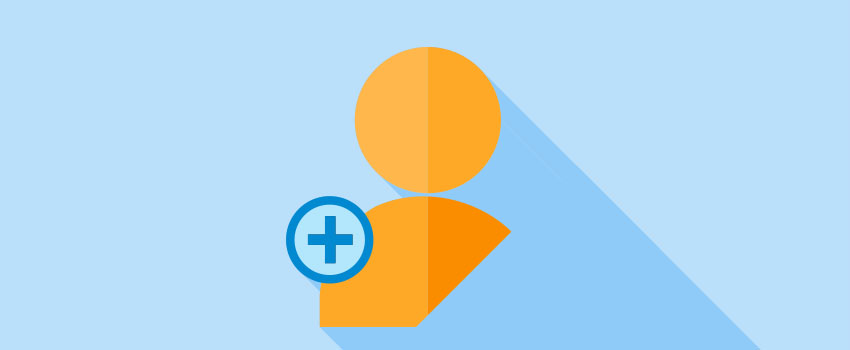 Friendly reminder that 2020 membership renewals were due by January 31st, a 10% late fee has been added to renewals received after this date. Login to the member portal to renew.
We have recently received questions from members and industry representatives on whether the IDCEC system will still be used to log continuing education credits, now that IDA and IDC are separate entities.

The answer to this is Yes! IDA has an agreement in place with IDCEC, so all members can continue logging their credits directly. For more information about continuing education requirements and IDCEC specifically, visit www.idcec.org.
IDA Member Project Feature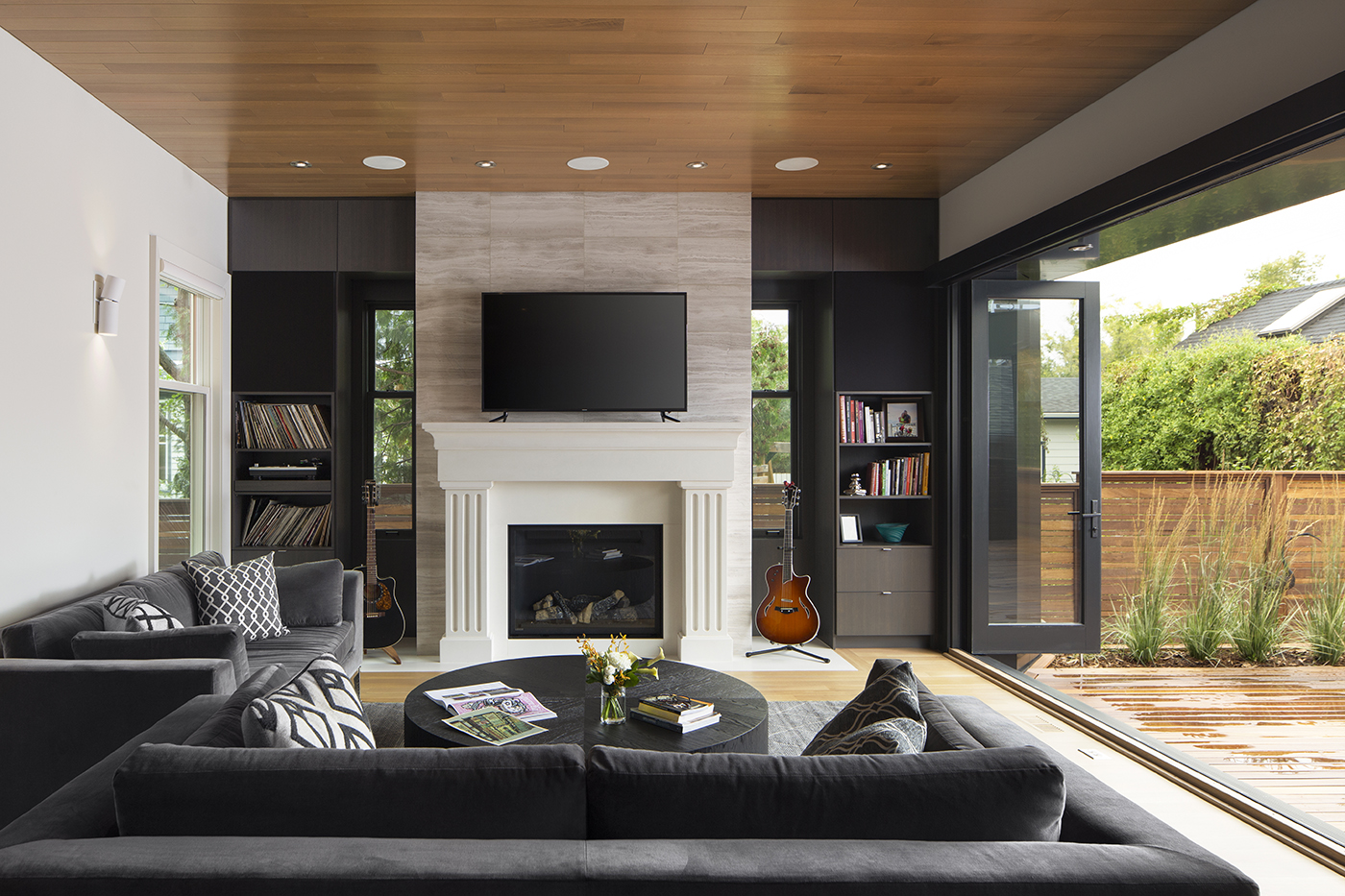 RESIDENTIAL RENOVATION OVER $300 PER SQUARE FOOT
Designer: Doris Martin, Davignon Martin Architecture + Interior Design
Location: Calgary, AB
This residence was commissioned by an empty nester wanting to refurbish a century home with all the luxuries and openness of a modern residence. As one can expect the traditional structure was diminutive in scale, leaving the owner with only one option; it was clear that the old home would need a new annex that would allow for adequately scaled rooms and properly appointed spaces. The challenge was to provide this significant addition without losing the character of the old brick home that the owner was strongly attached to.

In order to maintain the street front appeal, the home was expanded through a rear renovation. By carefully studying the tectonic language of the existing structure, we proceeded to carefully repair, insert, stitch and detail the architecture of the design. New living space containing the principal rooms were located in a modern black box at the back of the home allowing for high ceilings, operable exterior walls and appropriately appointed kitchen and master suite. The small rooms within the old home were maintained and allowed to flow from one to the next in the traditional manner, circulating around the original brick fireplace in the center of the house.

Though the homeowner desired all of the attributes of a new home, enough of the character needed to remain intact to feel the original four-square design. In response, we invented a hybrid language of old and new, ensuring that features, scale, colours and details would coexist throughout the home. Wainscot paneling was used in the original part of the house but transitioned into updated cabinetry in the new. The traditional entry hall stair was given a
new modern twist, while a traditional fireplace was featured in the modern great room next to the operable wall that opened to the back yard.
We would love to showcase the work of our members on our social media platforms. Simply use the hashtag: #idalbertainteriors for a chance to be featured. Our next feature will be in December, providing plenty of time to get those projects photographed!
Upcoming Events of Interest
SAVE THE DATES!!

Talking with Designers | Calgary
Wednesday, April 8, 2020
IDA AGM | Calgary & Edmonton
Tuesday, April 14, 2020
The MASI Awards | IDA Design Competition
Monday, October 5, 2020
Urban Encounters | Calgary
Tuesday, October 6, 2020
Urban Encounters | Edmonton
Thursday, October 22, 2020

Stay tuned to the IDA website for more details
IDA Industry Friends
Primarily it's a Party
BUILDEX
Current Openings


Director of Facilities
Provincial Government of BC
Opportunities advertised below are subject to change, please visit our job board to view current listings and for more information.
Call for Volunteers - If you are interested in getting more involved with the IDA, specifically its events, both current and prospective, please reach out to the IDA.
Volunteer

Contact the IDA office to learn more about volunteer opportunities for members.
Meet the IDA Council

Get to know our council members and follow us on social media.
Interior Designers of Alberta
202, 5405 99 Street NW
Edmonton, AB T6E 3N8
780-413-0013